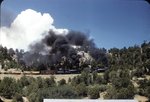 D&RGW 488 and 491 work up the grade from Carbon Junction, headed east over the San Juan Extension. Photographer unknown.
Date: 05 May 2013
Owner: Nathan Holmes Collection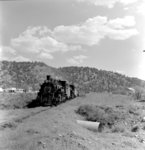 D&RGW 492 and another K-37 head downhill into Carbon Junction off the San Juan Extension sometime in 1958.
Date: 05 May 2013
Owner: ND Holmes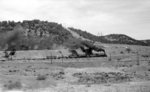 D&RGW 487 and 482 climb up onto the San Juan Extension at Carbon Junction. The Farmington Branch is visible diverging below. Unknown photographer.
Date: 05 May 2013
Owner: Nathan Holmes Collection