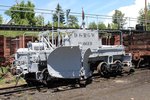 D&RGW OL on the C&TS in Chama, NM - photographed 5 Jul 2008.
Date: 08 Aug 2011
Owner: ND Holmes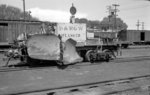 Flanger OL in Alamosa in the early-to-mid 1960s. Wade Stevenson negative
Date: 05 May 2012
Owner: Nathan Zachman Collection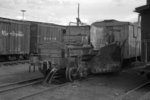 D&RGW flanger OL in the Alamosa deadlines. Taken 3 Jun 1969 by Andy Payne.
Date: 05 May 2015
Owner: Nathan Zachman Collection