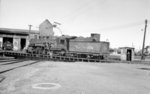 D&RGW on the turntable in Alamosa. Date and photographer unknown.
Date: 04 Apr 2014
Owner: Nathan Holmes Collection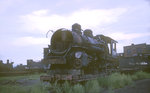 D&RGW K-37 490, Alamosa, CO, August 17, 1965, photo by Chuck Zeiler
Date: 12 Dec 2007
Owner: Chuck Zeiler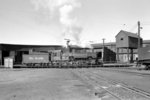 D&RGW on the Alamosa, CO, turntable in the early 1960s. Wade Stevenson negative.
Date: 05 May 2012
Owner: Nathan Holmes Collection